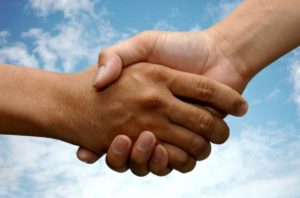 Creating Successful Work Relationships
Summary
Today's employee often spends more time at work, with co-workers, than at home with loved ones. And, because we are all human, the relationships at work can be just as challenging as the ones at home. However, in order to be both productive and happy in the workplace, employees must learn to understand each other, and to work together to use differences in positive, constructive ways. This seminar is designed to teach participants how to identify styles that are different from their own, and to create a bridge of understanding that will foster a positive and fruitful work environment.
Level
Professional Development
Learning Objective
The participant will be able to identify individual personalities and styles, and will be able to more effectively communicate and interact with each group.
Who Should Attend
Business revolves around relationships. Therefore, this seminar should be attended by any employee who wants to be able to forge strong, productive relationships with others in the work environment.
Required Knowledge
None
Advanced Preparation
None
Objectives
The Characteristics Employers Look for in Employees
Evaluating Others to Build Bridges
Understanding and Working Well with Extroverts who Enjoy Life
Understanding and Working Well with Extroverts who are Work-Focused
Understanding and Working Well with Introverts who are Work-Focused
Understanding and Working Well with Introverts who Enjoy Life
Coping Skills that Enhance Relationships
Creating Successful Work Relationships