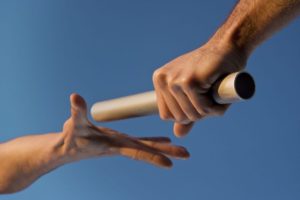 The Art of Delegating
Summary
In order to be a truly effective leader, you must be comfortable delegating work. Because there is a fine line between delegating and "dumping," it is important to follow specific steps that make assignments clear and create a sense of ownership among team members while ensuring quality work. Effective delegation helps develop team members and achieve specific organizational outcomes. Learn how to identify who is ready for delegation using a reliable and collaborative process, and you will be prepared to determine "who will do what, when, and to what standard" in your day-to-day role.
Level
Professional Development/Leadership
Learning Objective
This workshop will help you communicate clear performance standards for follow-up and accountability, and delegate tasks and responsibilities to develop and train team members.
Who Should Attend
Anyone who is interested in delegating successfully.
Required Knowledge
None
Advanced Preparation
None
Objectives
Demonstrate the steps of the delegation process
Delegate tasks and responsibilities to develop and train others
Plan and prepare for a delegation meeting
Communicate clear performance standards for follow-up and accountability
Understand the empowerment cycle