Dr. Holly Sullenger, owner of Dr. Holly Speaks, has been successfully providing corporate speaking, training and consulting for over 20 years. She also designs, implements and supports productivity systems within major organizations.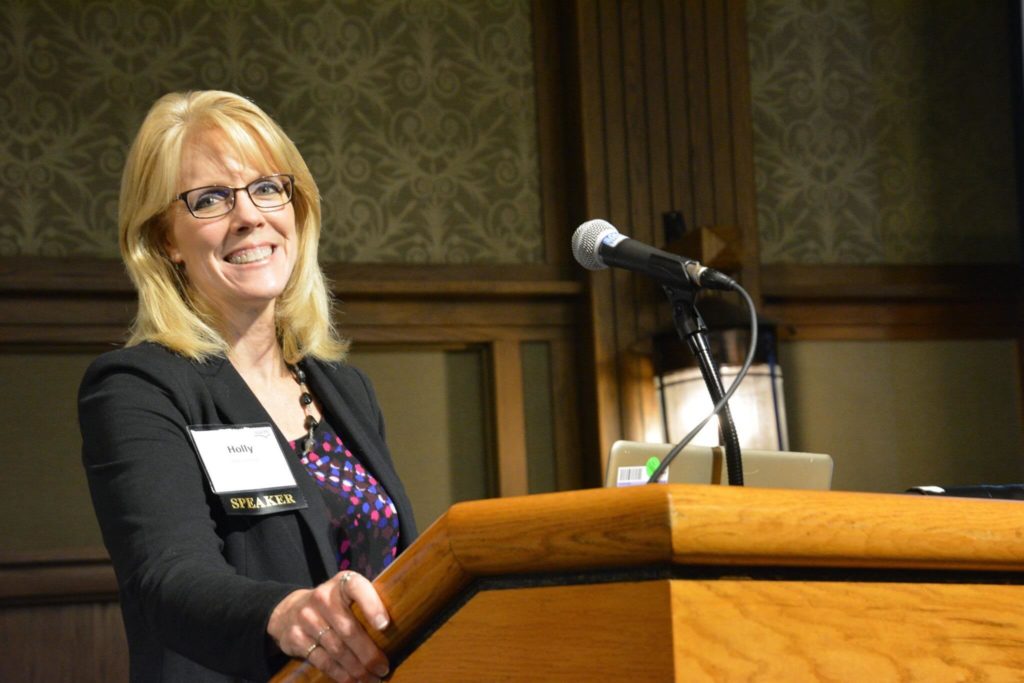 Dr. Holly's speaking and training skills, coupled with a keen sense of humor and an amazing understanding of participant interests and needs, have made her a much sought-after speaker, trainer and consultant in the southeastern region.
Dr. Holly can bring fresh, new ideas to your talented team—helping you position your organization for unparalleled success.
Dr. Holly recently completed her PhD specializing in Adult Education at NC State University.  Her dissertation, entitled "How Corporate Trainers Get Groupies: A Q-methodology Study of Viewpoints on Why Trainees Seek Out the Same Corporate Trainer for Additional Training," has allowed her to help corporate training centers hire and/or develop top-shelf corporate trainers.
You can receive daily motivation and keep up on current topics by following Dr. Holly on her
frequently updated Facebook page. Visit www.Facebook.com/DrHollySpeaks and click on
Follow to become part of the community.